New and Used Ambulances for Sale
Rocky Mountain Emergency Vehicles has been in business for over 25 years as a Dealer, and is proud to be the oldest Colorado dealer continually representing the same product line "Life Line Emergency Vehicles". The sales staff has been actually constructing and selling ambulances for over 40 years.
"Others Will Follow Our Lead" is the slogan of Life Line Emergency Vehicles located in Sumner, Iowa.
Structural Integrity is demonstrated by its "LIFE TIME STRUCTURAL WARRANTY".
"SURROUND QUITE" is second to none. 1,000,000 miles and Life Time Warranty says it all.
"D-SAF" dual control panels located on both the action area and squad bench is the leading edge in ambulance safety.
There are big differences between ambulance manufacturers. The innovations of some bring ideas to life. And creative is not necessarily innovative. We look at innovation as a way to improve long term lasting value for our customers.
"The next generation of ambulances will follow our lead" describes our drive to be first with quality innovations. It's why we were one of the original manufacturers to participate in Ford's Quality Vehicle Modifier program. It continues through the commitment of Life Line's employee/owners and associates who take quality seriously.
When it comes to setting ambulance standards, we are an active member of the Ambulance Manufacturer Division (AMD) of the NTEA as well as strongly involved with NFPA 1917. We take this responsibility seriously and use everything we learn to continue an on-going commitment to proven innovation and continuous product improvement. We are also proud to be one of the original twelve-ambulance manufacturers in the United States to submit vehicles for testing.
As an additional example of innovation, we continue to be one of the few manufacturers to offer proprietary aluminum extrusions that add strength, improve stability and contribute to the quiet comfort of every vehicle we build. We were the first to offer Labyrinth-style door construction, a double aluminum insulated floor and a two-piece aluminum crash rail. Life Line ambulances are also known for their state of the art TST electrical system. Our electrical innovations include override (back-up) switching with input and output LED's.
***********************************************************************************************************************************
Rocky Mountain Emergency Vehicles is a dealer for the Tank Boss. The Tank Boss is an innovative solution for lifting and moving oxygen cylinders. Specifically designed to vertically raise tanks up to 27", it is ideal for loading tanks into ambulances. There is also a horizontal lift which raises to 44'. These are to separate lifts.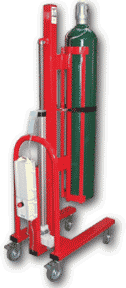 This zero- lift device is simple and effective to use.
Don't be fooled by systems that are merely for helping load oxygen cylinders. The Tank Boss will do the actual lifting for you.
Durable and Reliable, Let the Tank Boss do the lifting!
<![if !vml]>

<![endif]><![if !vml]>

<![endif]>
***********************************************************************************************************************************
Rocky Mountain Emergency Vehicles service is provided by EVMARS service facilities that have been keeping ambulances on the street since 1980 in the Denver area. 
RMEV has two additional service centers that are located in Kansas, one in Hoxie and one in Olathe.
Rocky Mountain Emergency Vehicles has two locations, one in Denver, Colorado and one in Hoxie, Kansas as licensed dealers.
Please give us a call and we will be happy to bring a DEMONSTRATOR to your location and show you why Rocky Mountain Emergency Vehicles is your one stop shop FOR ALL YOUR AMBULANCE NEEDS!
We are a licensed dealer with local representation which will simplify your licensing, service and warranty needs.