New and Used Ambulances for Sale
Rocky Mountain Emergency Vehicles is the leading provider of ambulances in the Rocky Mountain region. They are dealers for Life Line and AEV ambulances in Colorado, Wyoming, Kansas and Nebraska.

Life Line is the premiere builder of ambulances in the United States. Life Line engineering is relentlessly focused on producing coaches that outperform the competition for quiet, comfort, ride, and durability. Every feature is designed to reduce strain, add stability and allow for maximum efficiency. It's Life Line's Quality Difference; ambulances built by people who care.
___________________________________________________________________________________________________
Rocky Mountain Emergency Vehicles is also a dealer for the the Tank Boss.The Tank Boss is an innovative solution for lifting and moving oxygen cylinders. Specifically designed to vertically raise tanks up to 27", it is ideal for loading tanks into ambulances.
There is also a horizontal lift which raises to 44'. These are to separate lifts.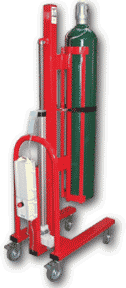 This zero- lift device is simple and effective to use.
Don't be fooled by systems that are merely for helping load oxygen cylinders. The Tank Boss will do the actual lifting for you.
Durable and Reliable, Let the Tank Boss do the lifting!
<![if !vml]>

<![endif]> <![if !vml]>

<![endif]>
___________________________________________________________________________________________________
Contact our lettering company